Suppliers of new and refurbished wood burners. Full service programme and site installations. Shredders and Chippers by Scanhugger UK.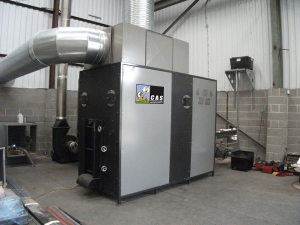 Woodheat Solutions Ltd., run by Darryl N Crump, has taken over Woodheat and Energy Conservation following Keith N. Crump's retirement from the business. Keith and Darryl worked together with Woodheat and Energy Conservation since it was established in 1982 and they have been supplying wood waste combustion equipment throughout the timber industry.
Darryl looks forward to the furture, working together to supply cost affected Solutions to the woodworking industry.
We pride ourselves on the ability to provide cost effective solutions to our clients wood waste. The rising cost of landfill and fossil fuels make wood burning a realistic and economic solution for dealing with your waste.
Links to Scanhugger official sites:
http://www.jwindustri.dk/
http://www.nama.dk/
http://www.scanhugger.com/